Pink Elephant
IT Service Management
Hall of Fame
The IT Service Management Hall of Fame – established by Pink Elephant – recognizes excellence and leadership in the field of IT service management. ITSM has become well-entrenched for several decades as an approach to managing IT services. The industry has brought forth many innovations, as well as individuals who have emerged as thought leaders and champions within their own organizations.
Hall of Fame inductees will have significantly contributed to, profoundly influenced, and made a long-standing commitment to the IT service management industry, as well as attained the prestigious distinction of representing the highest levels of inspiring leadership and success in ITSM.
The following criteria will be used to evaluate each candidate's accomplishments and dedication to the profession:
Have been active in the industry for at least ten years
Have led projects that have demonstrated or represent outstanding accomplishments in IT service management
Have made notable management, academic, or research contributions as a subject matter expert in a way that influenced industry best practices
The life work of an individual has led to the growth of the IT service management industry as a whole
Pink Elephant will honor a new group of Hall of Fame inductees at Pink24 –the 27th International IT Service Management Conference & Exhibition – in Las Vegas, March 3 - 6 , 2024.
Past Inductees
Class of 2023
The following IT service management professionals were inducted into the Pink Elephant ITSM Hall of Fame at Pink23, the 26th International IT Service Management Conference and Exhibition. The ITSM Hall of Fame recognizes excellence and leadership in the field of IT service management and recognizes individuals who have significantly contributed to, profoundly influenced, and made a long-standing commitment to the ITSM industry.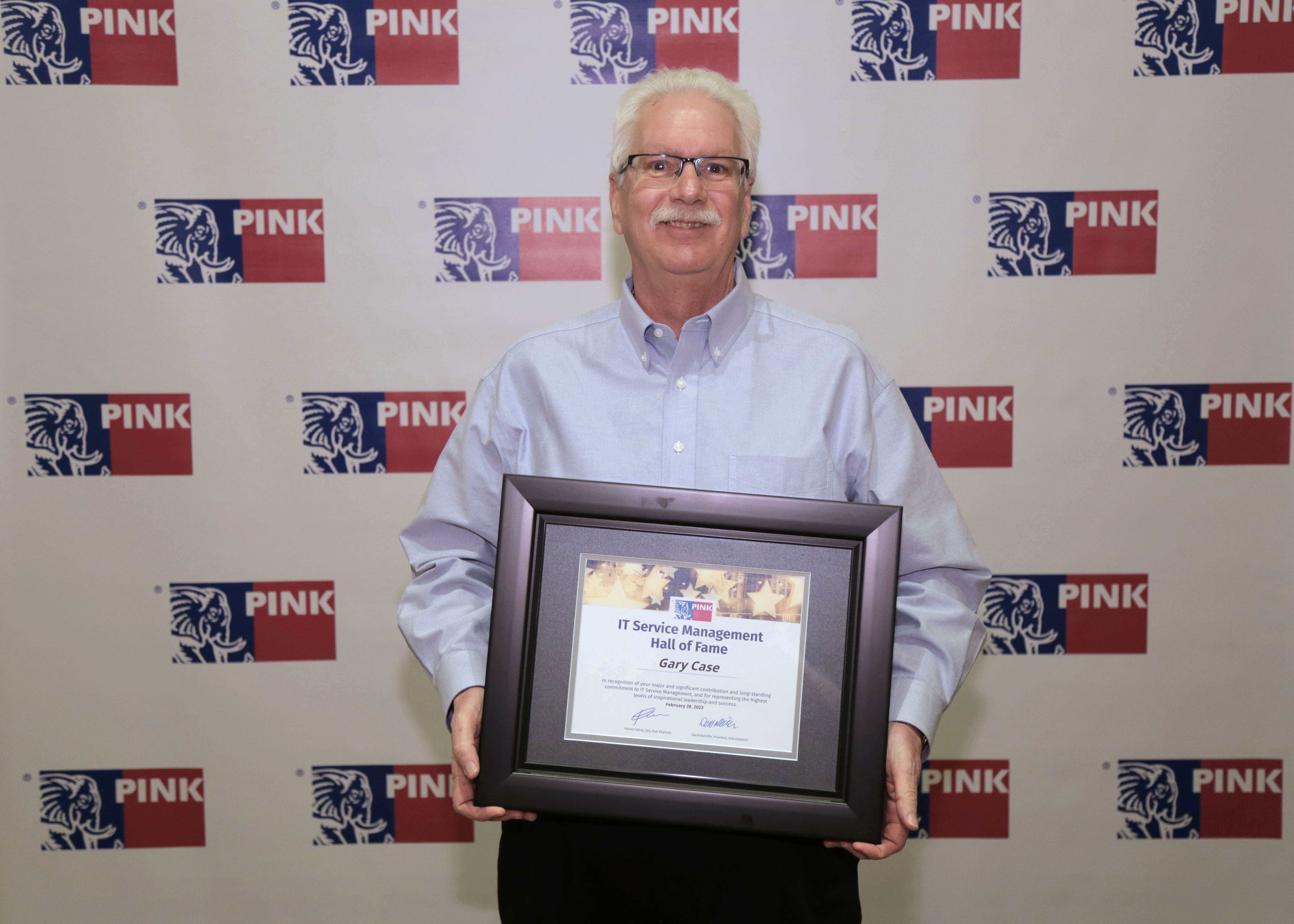 Gary Case
Senior Manager, Vintun LLC
Gary began his business career in Colorado Springs as VP of Branch Operations in the savings and loan industry. One of his key interests at that time was training, and he developed many training programs that resulted in recognition and the first of many awards he would receive for his work over subsequent years.
Gary then became a popular and award-winning IT support trainer and consultant through his work at Help Desk Institute in the early 1990s. While at HDI, he wrote numerous papers and focus books that helped bring forward the profile of corporate help desks. Gary also played a significant role in establishing a great network of liked-minded IT support professionals through HDI local chapters across the USA and Canada.
It was at one of the early HDI conferences where Pink Elephant President David Ratcliffe first met Gary and introduced him to the wider world of ITSM. Gary might say his first great work passion was always the help desk, but that grounding in support made it easy to embrace IT service management as a whole.
Gary became the very first person in the USA to be hired by Pink Elephant to deliver ITIL® training. He was a student in Pink Elephant's very first class of ITIL service managers in 1997 and, over the next 20+ years, passed on his passion and knowledge to thousands of students. Through his consulting skills, he also influenced dozens and dozens of organizations to successfully adopt ITSM best practices.
After a 10-year track record of working with ITIL at Pink Elephant, Gary was invited to join the author team for ITIL v3 and co-authored the book, Service Management Strategies that Work: Guidance for Executives with Troy DuMoulin, George Spalding, and Anil C. Dissanayake.
After the launch of ITIL v3, many IT organizations benefitted from Gary's easygoing but highly effective strategic guidance and mentoring skills to help them apply the ITIL service life cycle. He also gave his time to itSMF USA as an advocate and board member. In recent times, Gary was the lead author for Pink's Business Relationship Manager certification program.
These days Gary works with the clients of Vintun LLC to advise and assist them on how to integrate Agile, Lean, DevSecOps, and organization change management practices within IT service management.
He has been one of the most experienced and effective ITSM champions in the world for the past 30 years and is thoroughly deserving of recognition.
Congratulations, Gary!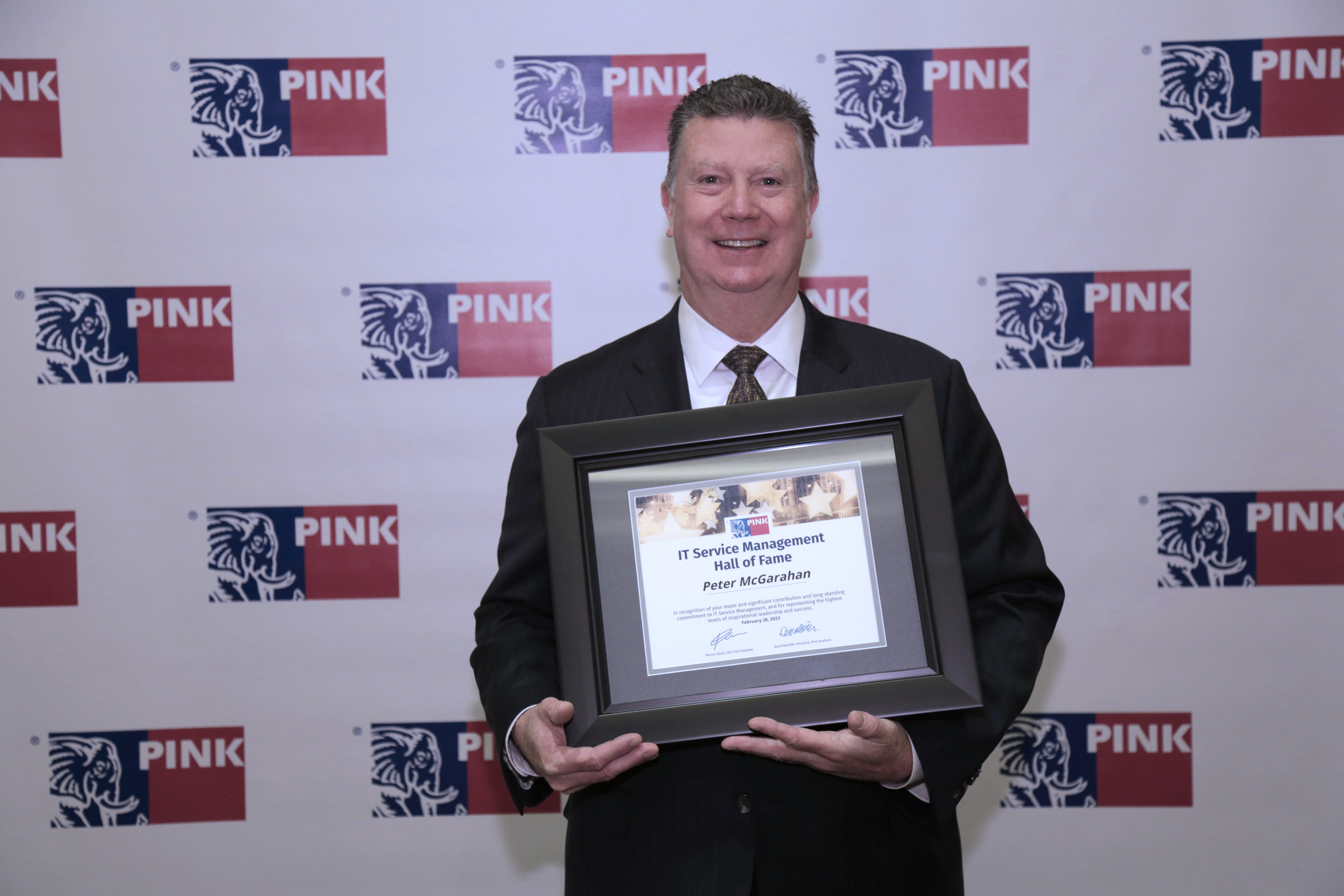 Peter McGarahan
Peter is currently the Senior Director of Workplace & Collaboration Services for First American.
Peter may be familiar to many through his work at Help Desk Institute, which began in 1995 when he led the Taco Bell support organization and was recognized with the HDI Team Excellence Award. Since then, he has been regularly featured as a valued and experienced speaker at HDI conferences and served on their strategic advisory board. During this same time, he won a string of further awards and commendations for his achievements, not only as an industry thought leader, but also as a seasoned and successful practitioner, including:
IT Support News named Peter one of the Top 25 Professionals in the Service and Support Industry in 1999
IT support professionals at the Help Desk Professionals conference voted him Legend of the Year in 2002 and 2004
In 2015, he received the First American Excellence Award for his leadership in centralizing multiple service desk and desktop services teams
In 2017, he was inducted into the HDI Hall of Fame, and then received their Lifetime Achievement Award in 2020
Currently Peter holds Advisory Board Member status with HP, UCI, and HDI
Peter was recognized for walking his talk as a highly respected IT service and support practitioner. Congratulations, Peter!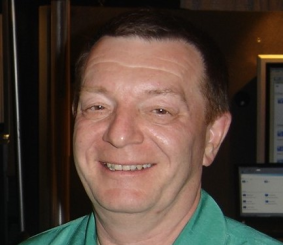 Ron Beales

(posthumous)
Sadly, Ron passed away suddenly on January 7, 2023, while he was enjoying retirement with his wife Rosemary after an illustrious career as the world's first and most prolific ITIL trainer.
Ron's role in the adoption of ITIL practices cannot be overstated. Pink Elephant President David Ratcliffe worked with Ron and many others in 1988-89 as they reviewed and provided feedback to the UK government on the original ITIL books. After ITIL's launch, Ron was responsible for the development and delivery of the very first ITIL certification course. Up until his retirement in 2014, it is estimated he facilitated more than 1,000 different ITIL classes, many at the advanced service manager level, for well over 10,000 students.
If there was anyone who could recite paragraphs verbatim from those books, it was Ron. He was totally immersed in the material.
His students and colleagues absolutely adored him, and his great passion for helping people understand and embrace ITSM best practices was unrivaled.
Ron deserves the IT service industry's deepest thanks for all he did to further the industry's collective knowledge in applying IT service management and ITIL best practices. His legacy as the "Father" of ITIL training will never be forgotten.
Ron's family received the Pink Elephant IT Service Management Hall of Fame award on his behalf.
David Ratcliffe (Pink Elephant President), Gary Case
David Ratcliffe (Pink Elephant President), Peter McGarahan
Class of 2022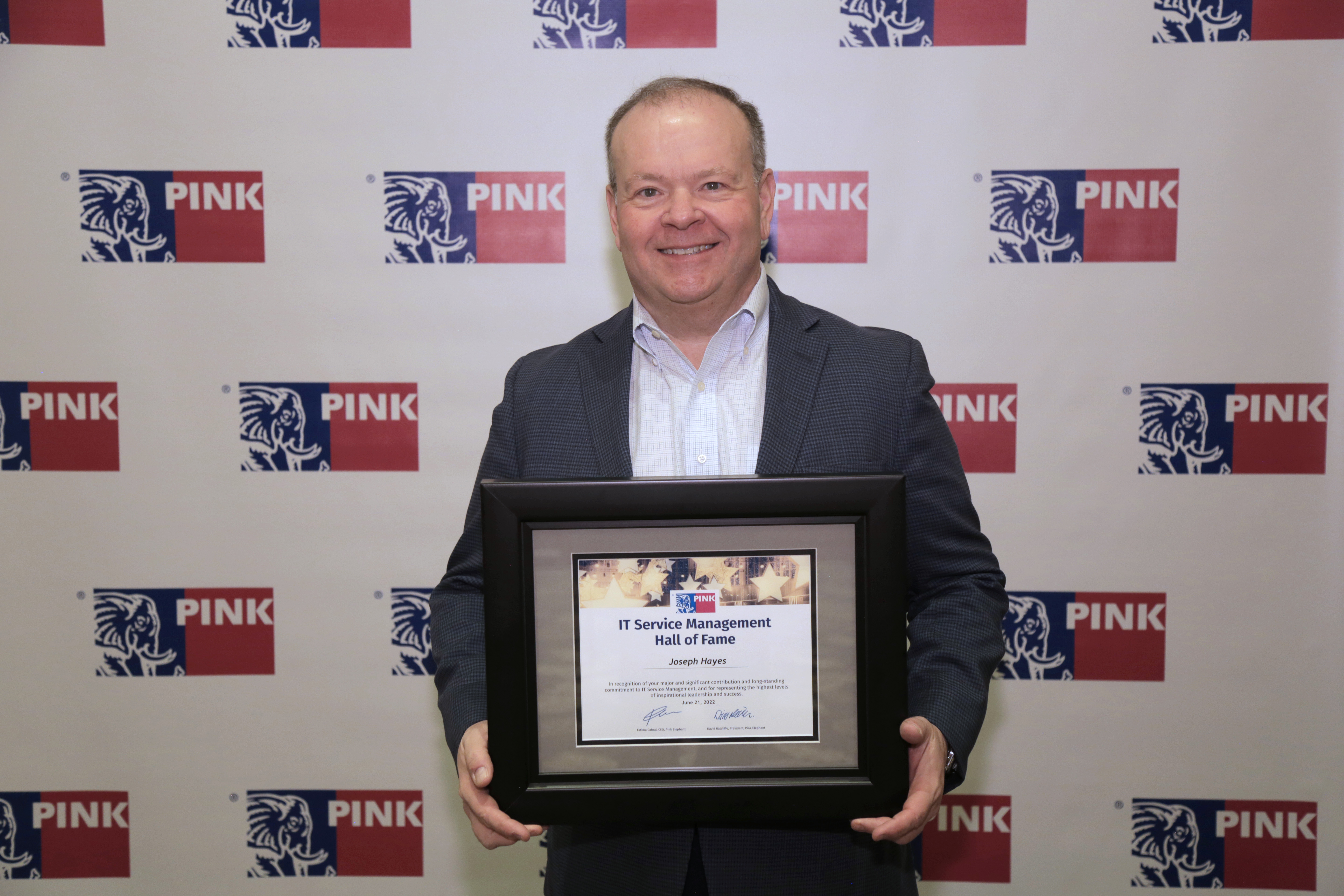 Joseph Hayes
Fortune 100 Financial Services COO/CIO
Joe is a highly seasoned IT professional and one of those rare senior executives who has made the leap from IT to the business side. He spent 24 years at Prudential Insurance, which included the role of Vice President & CIO, and he was promoted to a business role of Senior Vice President and Chief Operating Officer.
As a senior IT executive, Joe has been responsible for many outstanding transformation initiatives. He has led several hundred IT employees and transformed his IT organization into highly efficient teams.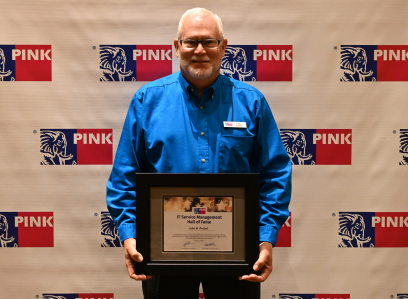 Jack Probst
Principal IT Management Consultant
Pink Elephant Inc.
With more than 40 years' experience in functional and senior leadership and consulting in a variety of disciplines, Jack delivers strategic process consulting and advanced service management training and educational programs.
His senior leadership experience includes serving as Scottsdale Insurance Company CIO, setting up significant processes that saved $3.5 million at Nationwide Insurance in the first three months alone, and efficacious consulting with Pink Elephant clients that includes developing and implementing a value-based operating model for Honeywell.
Jack has also served on the itSMF board and has recently completed his doctorate in organizational leadership at Grand Canyon University.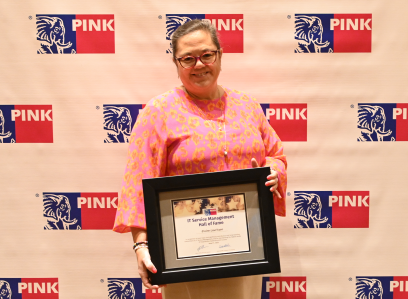 Elaine Lauritzen
Managing Director, HR and Support, Office of IT
Brigham Young University
An IT professional since the late 80s, Elaine has spent 19 years at Brigham Young University where she is currently in senior management.
She has had responsibility for and been involved with overseeing all customer-facing aspects of the Office of IT, the Operations and Support Center, Technology Support, Endpoint Engineering, End-user Productivity Engineering and Support, and much more.
Elaine has led many continual service improvements including IT service management, ITIL®, and many other business projects that have driven major cultural change within her organization.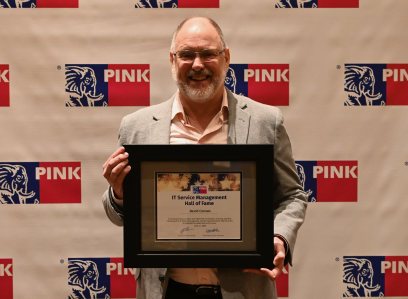 David Cannon
Executive Vice President, nfiniti3, and
ITIL v3 and ITIL 4 author
For more than 30 years, David has been deeply involved in IT. He was one of the first ITIL-certified professionals in his home country, founded itSMF South Africa, and, following a move to the US, was elected president of itSMF USA in 2008.
He co-authored the ITIL v3 Service Operation book, redeveloped the 2011 edition of the ITIL v3 Service Strategy book, and headed the Infrastructure Operations and the Security and Risk consulting groups at Forrester Research.
David has also co-authored the ITIL 4: Digital & IT Strategy book and was the lead editor of the brand-new ITIL 4: Acquiring and Managing Cloud Services book.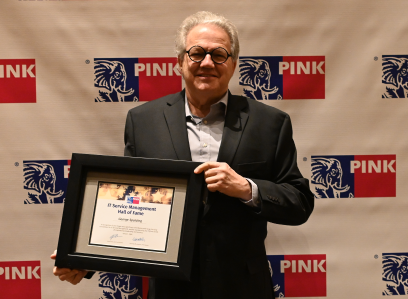 George Spalding
Vice President & Executive Consultant
Pink Elephant Inc.
George began his IT career more than 40 years ago. He was one of the first instructors for Microsoft Windows and authored the seminal book Windows 2000 Administration.
Since being introduced to ITIL in the very early days, he has become renowned as one of the industry's most charismatic and effective instructors.
He has gained countless certifications in areas that include IT security and audit, Microsoft Windows and networking, Novell, Cisco, CompTia, etc. George co-authored the ITIL v3 Continual Service Improvement book and was the 2012 recipient of the Ron Muns Lifetime Achievement Award from the Help Desk Institute.
This year's Hall of Fame President's Distinction Award – reserved for individuals who are recognized for their essential role in the development of the IT service management industry – is awarded to Malcolm Fry.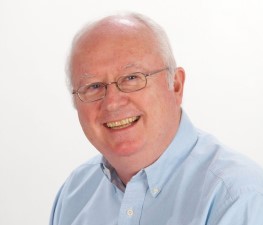 Malcolm Fry
IT industry luminary and author
Malcolm's IT career began at the Ford Motor Company in Essex in the UK sometime in the 1960s. By the early 1980s, he had moved into consulting and training and traveled the world to enlighten IT professionals everywhere through his deep thinking and quick wit.
His main topic was something he called the service culture and was encapsulated in four talks on the help desk, problem and change management, service level management, and quality control and assurance.
Fry's books include Step by Step Guide to building a CMDB, ITIL® Lite: A Road Map to Full or Partial ITIL Implementation, ITIL Lite - Aligned to the ITIL 2011 editions, and Building an ITIL-Based Service Management Department.
David Ratcliffe (Pink Elephant President), Jack Probst
David Ratcliffe (Pink Elephant President), Elaine Lauritzen
David Ratcliffe (Pink Elephant President), David Cannon
David Ratcliffe (Pink Elephant President), George Spalding
Class of 2020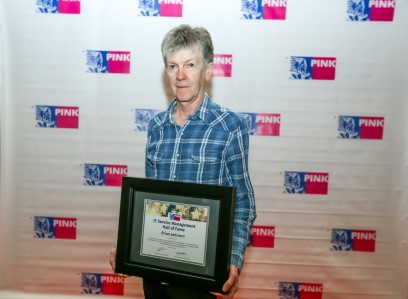 Brian Johnson
Chief Architect
ASL/BISL Foundation
Brian Johnson has been a major driving force behind IT service management from the very beginning and, due to him being one of the original authors of the first ITIL® books written when he worked for the Central Computer and Telecommunications Agency within the UK Government in the mid-1980s, he more than deserves this recognition. Others played important parts in those times, but none has contributed more than Brian to get us to where we are today. Since then, he's published more than 30 titles about IT and business best practices and has spread his message as a presenter to audiences in more than 40 countries.
In addition, Brian initiated and defined version 2 of ITIL in the mid-90s.
Brian is also the founder of the IT Service Management Forum, (or IT Infrastructure Management Forum as it was called in 1991). itSMF, as many of you will know, is a professional organization focused on IT service management and ITIL and now has chapters in 36 countries around the world.
Brian has advised IT professionals across numerous industry sectors on adopting IT best practices and is currently Chief Architect at the Foundation for the Application Services Library and Business Information Services Library in the Netherlands. This Foundation provides guidance on business information management to a wide range of public and private sector businesses.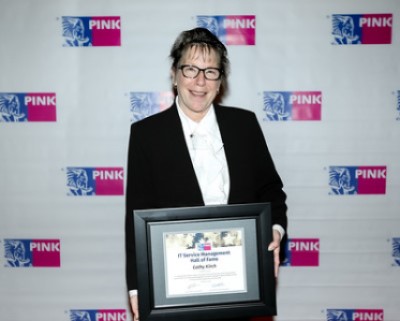 Cathy Kirch
Senior Business Analyst, Service Management
Argonne National Laboratory
Cathy is a front-line ITSM practitioner and has been a friend to the ITSM community for many years. Her experience as a long-standing technical leader within infrastructure services has been focused on large enterprise implementations for the insurance and government sectors within development, engineering, and IT service management. As a certified ITIL Expert, she led multiple process efforts and projects at Allstate Insurance – and spear-headed training for hundreds of fellow practitioners.
Cathy, who has always been willing to share her thoughts, ideas, and experiences of best practices, has contributed to the growth of the ITSM industry worldwide. As a sought-after technology speaker, she has delivered presentations on service management implementations and improvements at industry events since 2005, winning the Case Study of the Year award in 2012. Cathy is also a past recipient of the 2006 ITIL Practitioner of the Year award and was a member of the Project of the Year award for 2007 while at Allstate.
Cathy also gives back to the profession by volunteering in various work groups and has played a major role with itSMF USA locally, nationally, and internationally by helping to spread the word and promote the application of best practices. She was president of the Chicago Local Interest Group, and then moved onto the itSMF USA Board of Directors before becoming the Board President in 2017 and Past President in 2018.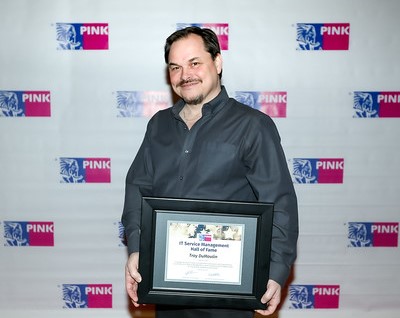 Troy DuMoulin
Vice President of Research & Development
Pink Elephant Inc.
Troy is considered by many to be one of the world's foremost ITIL and ITSM experts. He is highly sought-after by Fortune 100 companies to provide guidance on the latest trends in ITSM, Lean, business relationship management, organizational change management, strategic planning, and leadership.
As a leading IT governance and service management authority, Troy has exceptional expertise in Lean IT and DevOps as well as more than 20 years of experience in executive IT management training and consulting. He is a contributing author for many books that include publications focused on Lean IT, the service catalog, and official ITIL publications for editions 2 and 3. More recently – at AXELOS' invitation – Troy contributed to the ITIL 4 update as a member of the Lead Architecture Team.
Troy was instrumental in establishing PinkVERIFY™, the industry's stamp of approval for ITSM tool verification, that provides guidance and direction to countless software vendors by providing them with the guidance needed to create and maintain ITIL-compatible toolsets.
Troy's blog is one of the industry's most popular and informative, and he is a frequent speaker at IT management events. He was also recently named one of the Top 25 Industry Influencers in Tech Support and Service Management.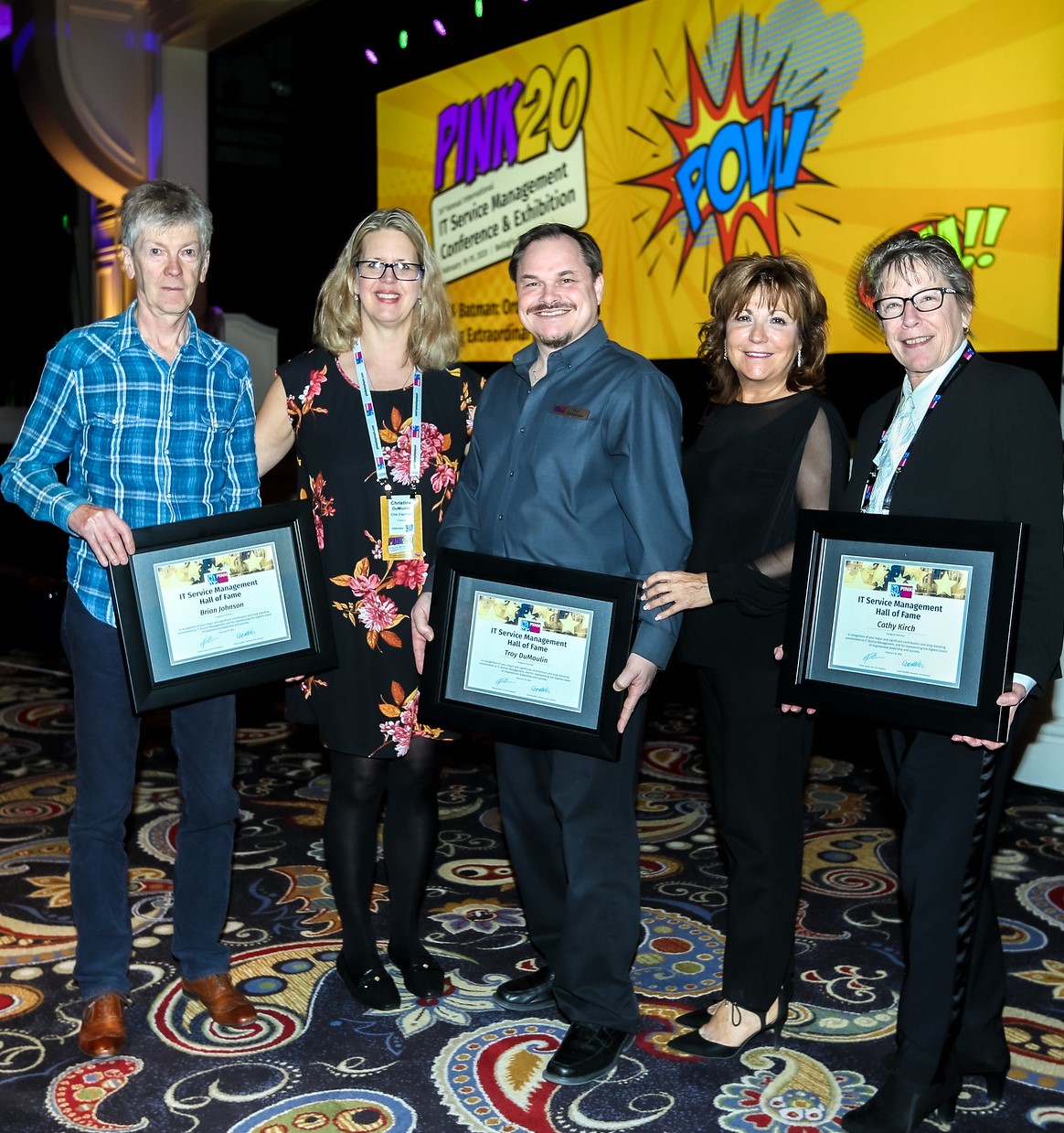 Brian Johnson, Christine DuMoulin (wife of inductee, Troy DuMoulin), Troy DuMoulin, Fatima Cabral (Pink Elephant CEO), Cathy Kirch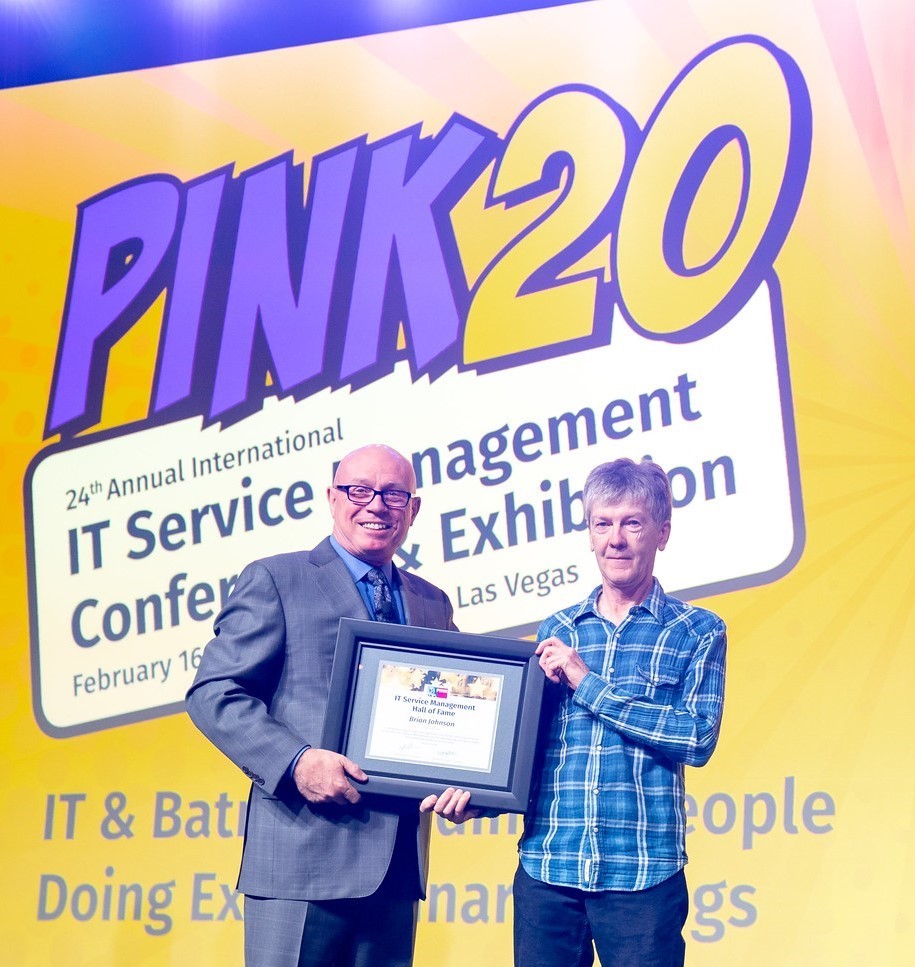 David Ratcliffe (Pink Elephant President), Brian Johnson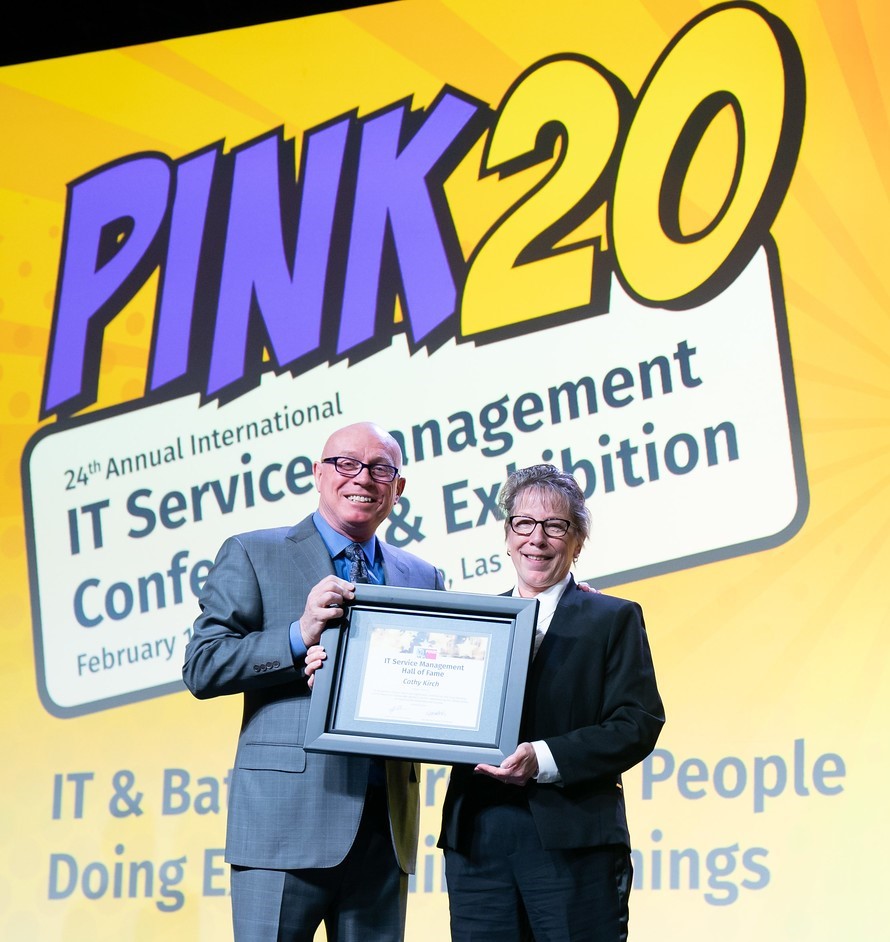 David Ratcliffe (Pink Elephant President), Cathy Kirch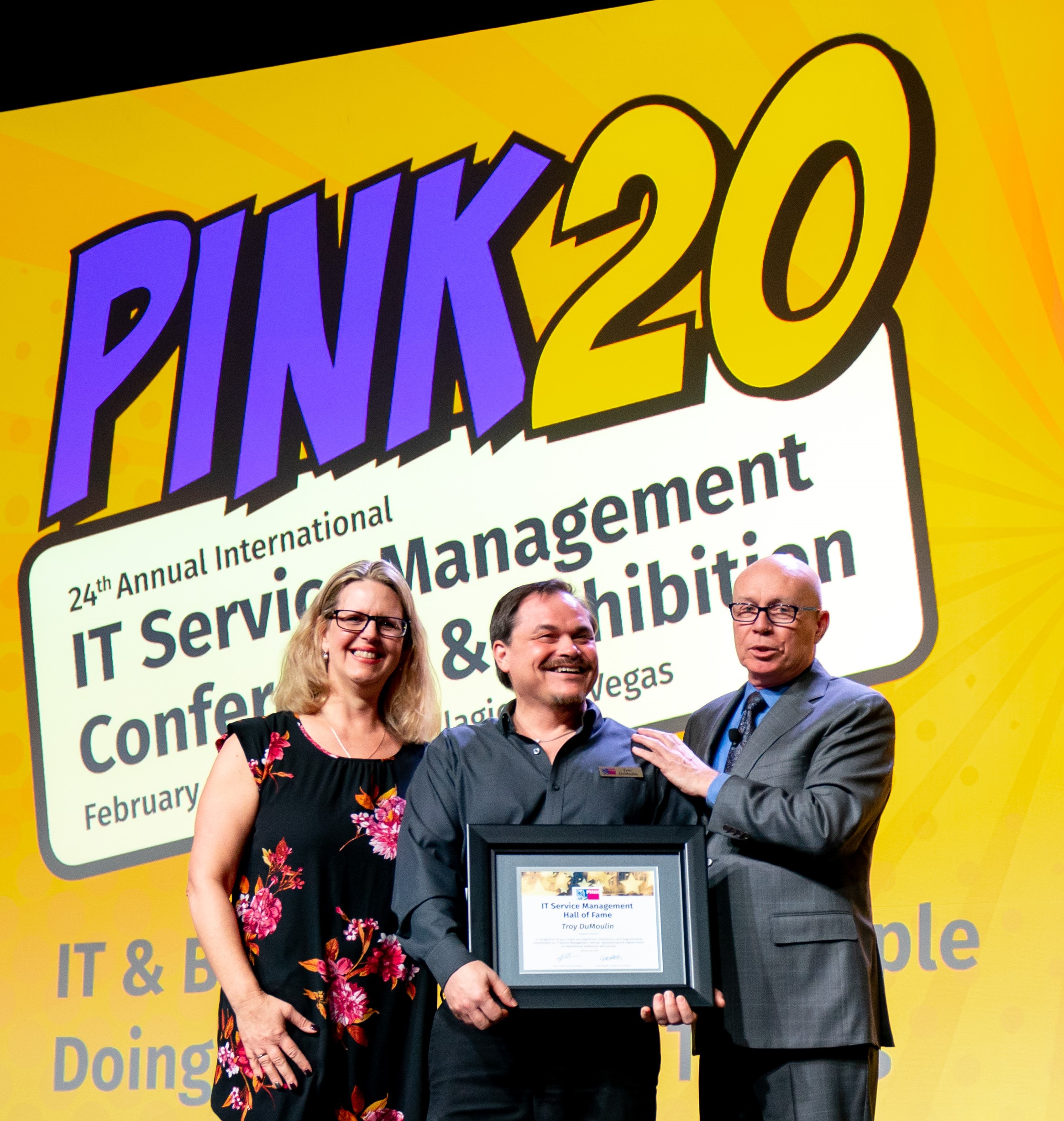 Christine DuMoulin (wife of inductee, Troy DuMoulin), Troy DuMoulin, David Ratcliffe (Pink Elephant President)