Upcoming Webinars
---
New to ITIL, ITSM, and Lean? Don't Make the Same Mistakes We Did!

George Spalding & Chuck Darst
Pink Elephant | Cherwell Software
Date: Tuesday, November 13, 2018
Time: 10:00AM PT | 1:00PM ET
The first lesson for implementing ITIL is...never implement ITIL. Rather, focus on the key pain points your organization is experiencing today and "cherry pick" the specific ITIL processes that address these points. Don't worry about the theory, it is all about the results.
Do you want to hear more?
Join Pink Elephant Executive VP George Spalding, a 20-year ITIL veteran, and co-author of the ITIL v3 Continual Service Improvement volume and Chuck Darst, Senior Product Marketing Manager at Cherwell Software, as they discuss the lessons learned over two decades of working to improve IT performance.
Why Configuration And Asset Management Should Run On A Single Platform

George Spalding & Eric Ferrington
Pink Elephant | ServiceNow
Date: Wednesday, November 14, 2018
Time: 10:00AM PT | 1:00PM ET
Most IT folks who live in the Ops world exist in a heads-down environment where they care a whole lot about what's happening right now. However, it's also important to have visibility on financial or compliance impacts to the business. Configuration Management is great for the here and now but it takes real IT Asset Management (ITAM) to harness the full SDLC (software development life cycle).
Join Pink Elephant Executive VP George Spalding and Eric Ferrington, Product Manager at ServiceNow, as they discuss the relationship of Asset Management and Configuration Management. Imagine what's possible when you run ITAM from the same place you configure IT.
Best Practices of Configuration Management
The relationship between Configuration Management and IT Asset Management
How to drive action with intelligent IT operations
Rescue Your Service Desk With Advanced ITSM Superpowers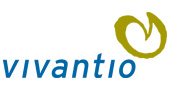 Date: Thursday, November 15, 2018
Time: 12:00PM PT | 3:00PM ET
Are you sensing that your service desk might be in trouble? There are many threatening issues out there that can wipe out your team if you aren't careful. But, there are also many evolving ITSM strategies you can incorporate into your service arsenal to become a real hero for your team.
In this webinar, get lessons directly from the spectacled IT crusader George Spalding, Executive Vice President at Pink Elephant. You will learn about future service desk superpowers you can use to boost performance.
Enhancing vision with intelligent service KPI reporting
Increasing strength with iterative process design
Running faster with superior service automation processes
Increasing agility by incorporating lean practices